Visiting St. Augustine During Turtle Nesting Season?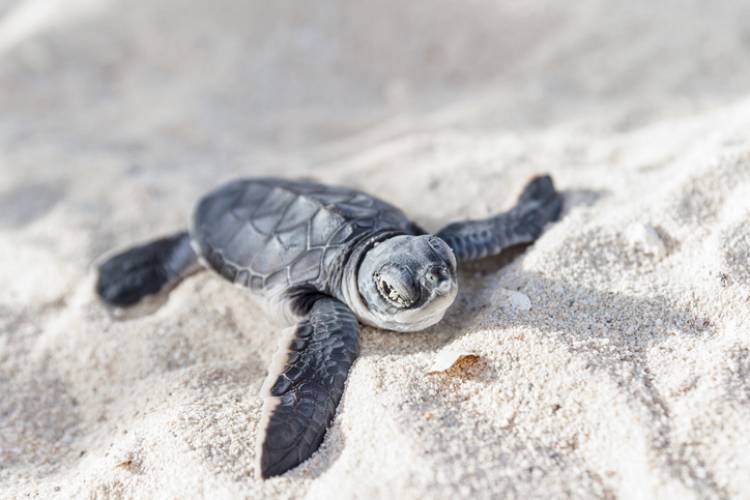 Guests visiting between the months of May and October have the responsibility of doing their part to help the sea turtle hatchlings! During the St. Augustine turtle nesting seasons, female sea turtles come ashore to lay their eggs. 2 months later, the hatchlings make their way to the ocean.  
St. Augustine locals and visitors alike can take action to assist in making their journey from eggshell to the ocean as safe as possible. Here are a few steps to take to help protect the natural environment and the sea turtles! 
Turn off the lights! Artificial light can confuse hatchlings trying to follow the moon's reflection to the water. Do your part by removing artificial light from the environment by turning off exterior lights, closing blinds/curtains, and not using flashlights, etc. 
Smooth out the beach before you leave! Holes, sandcastles, and other creations are fun to make but can prove to be dangerous obstacles for little hatchlings. 
Leave no trace! Remove all trash and beach gear from the sandy shoreline before dark. Whatever you pack in for your beach day, be sure to pack out!