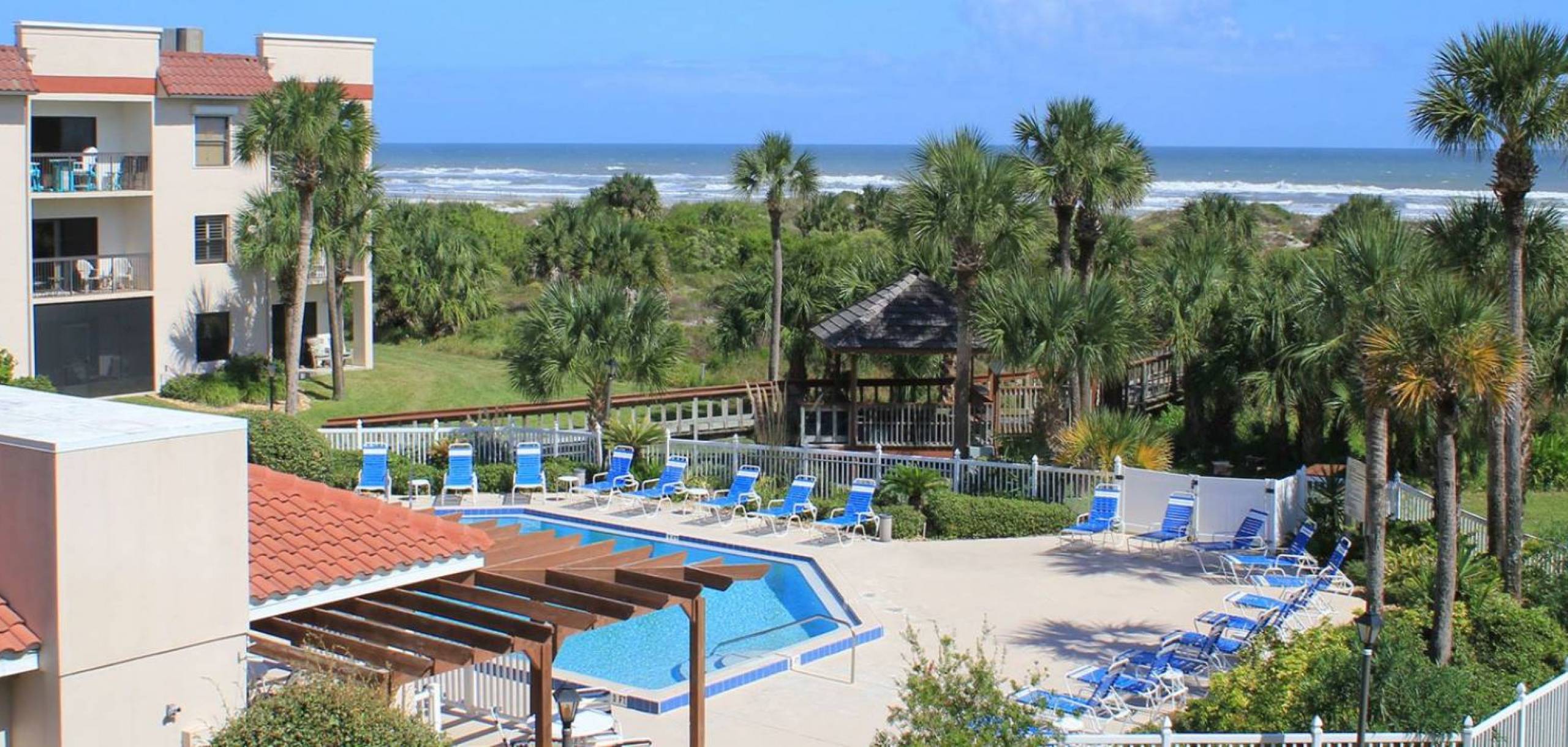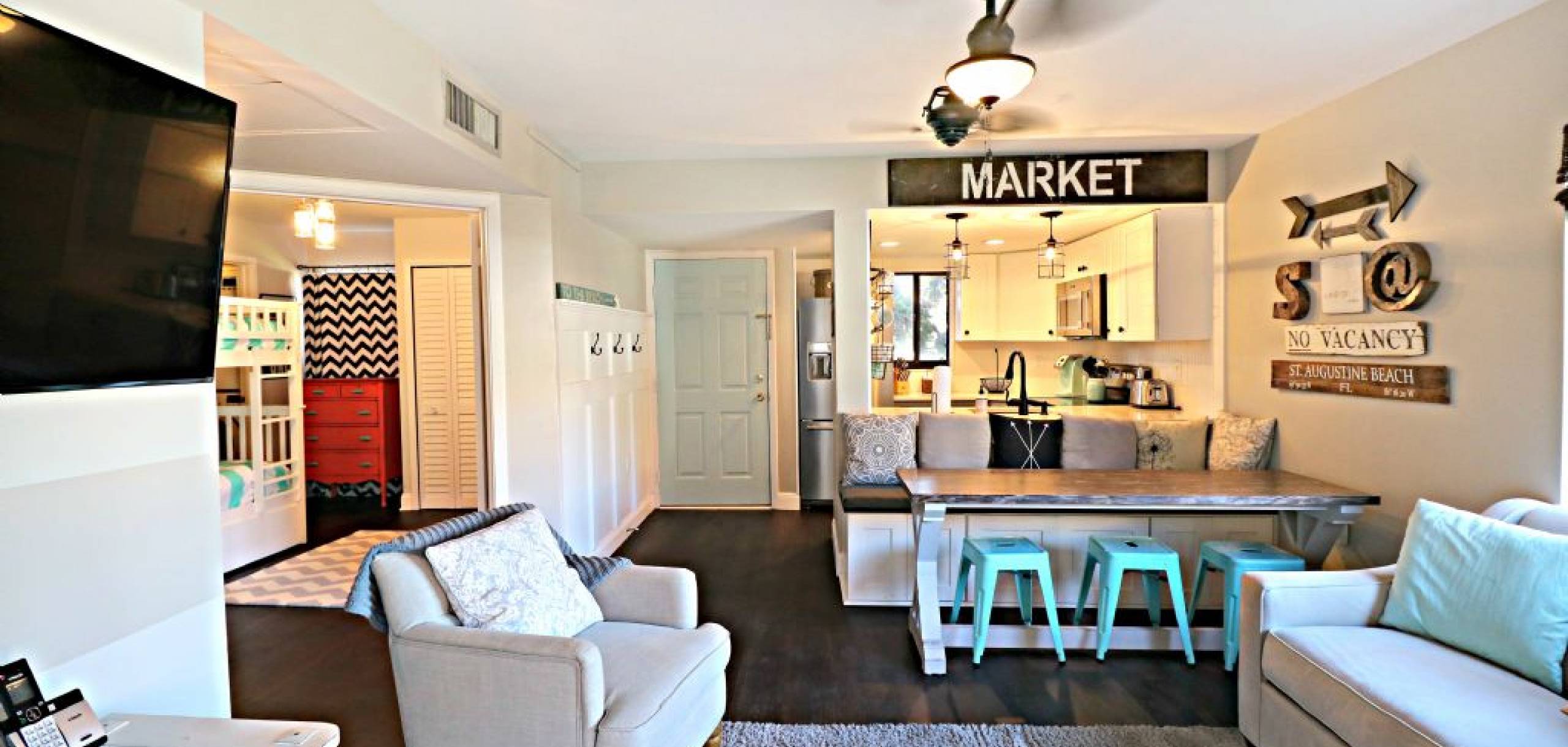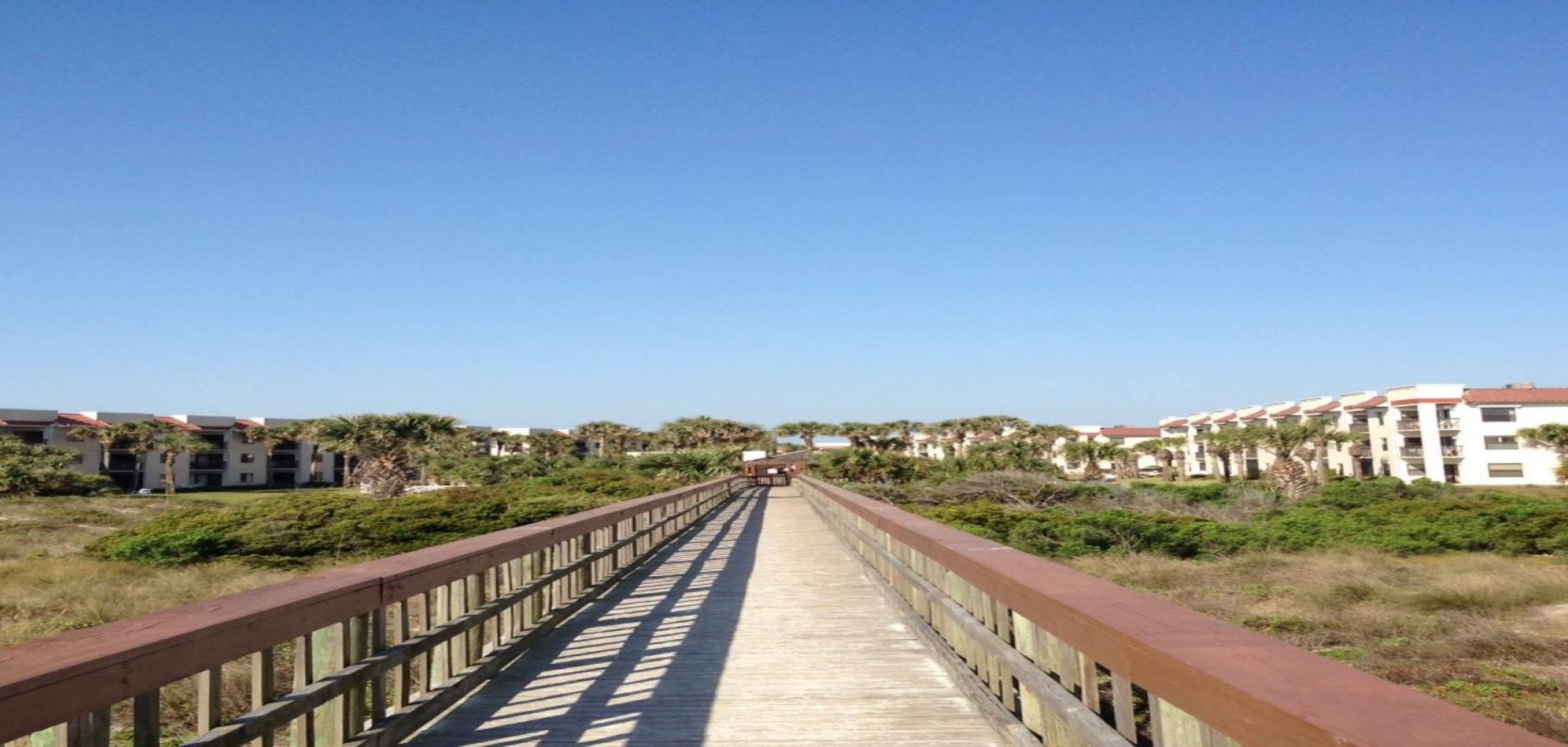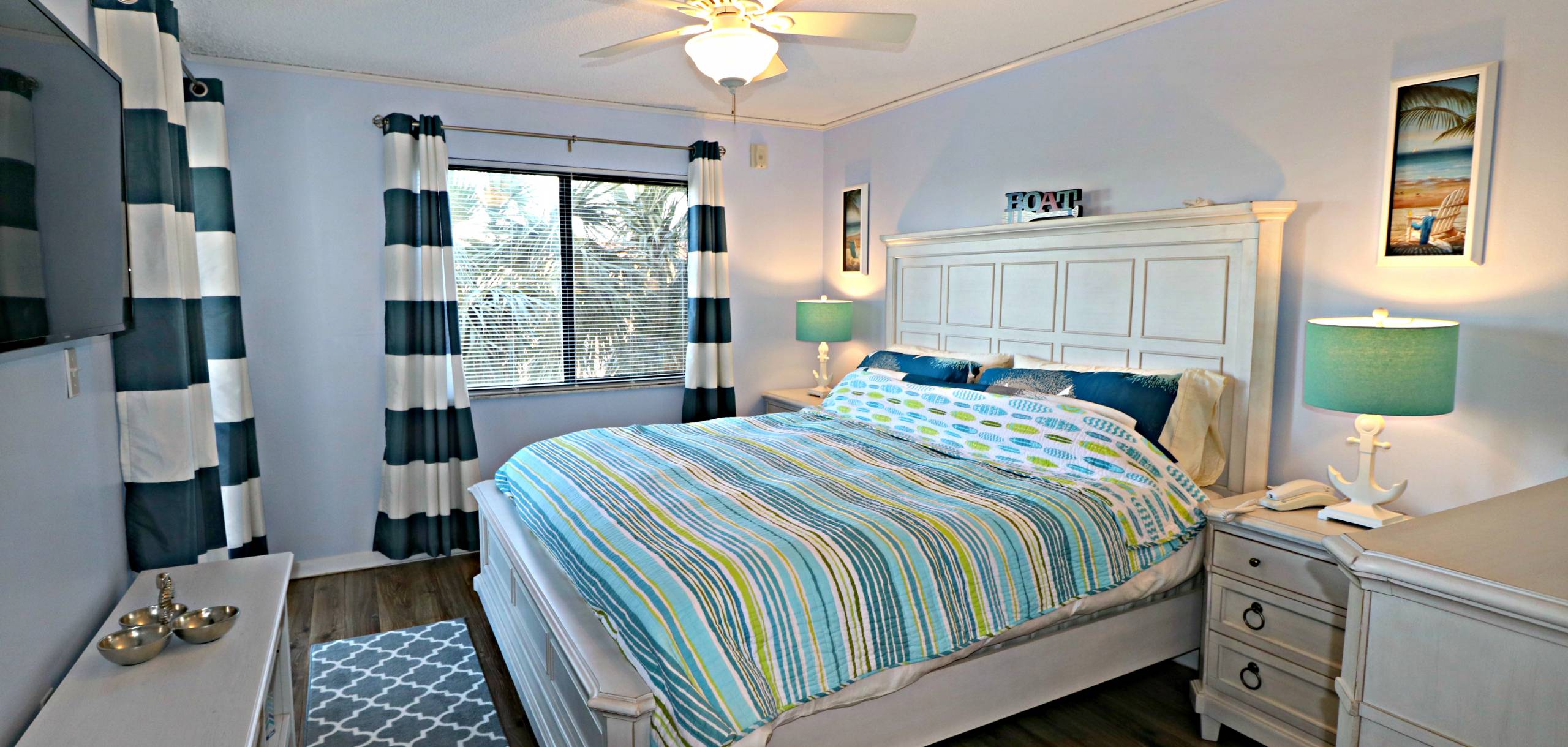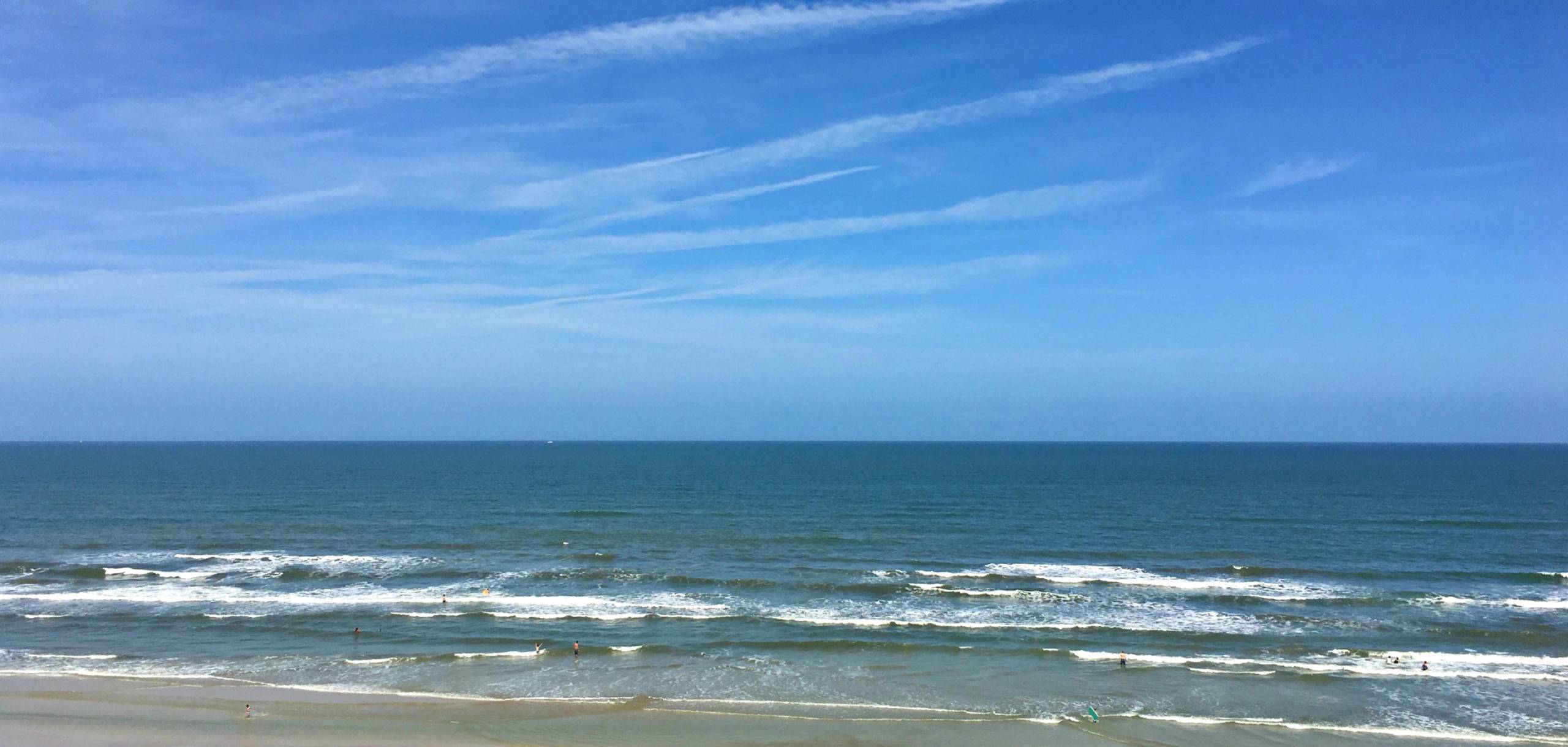 Ocean Village Club | Saint Augustine Vacation Rentals by Coastal Realty
Ocean Village Club: A St. Augustine Community to Create Unforgettable Memories!
Welcome to Ocean Village Club, a village like no other on the shores of the sparkling Atlantic Ocean. Ocean Village Club is your premier choice of St. Augustine Beach vacation rentals — and the perfect location for fun in the Florida sun. The beautiful gated community has unbeatable amenities, including a clubhouse, two swimming pools, two tennis courts, four shuffleboard courts, a picnic area with grills, and a private beach walkway.
All of our St. Augustine Beach vacation rentals have balconies or patios and are available with a pool view, ocean view or oceanfront. The condos are tastefully decorated and feature washers, dryers and fully equipped kitchens. Rental options to choose from include standard or large one bedroom/one bath condos, one bedroom/one and a half bath condos with a den, and two bedroom/two bath condos.
Ocean Village Club vacation rentals are within walking distance of restaurants, grocery stores, and shops. In just a few minutes, you can drive to the heart of historic St. Augustine, FL — the nation's oldest city.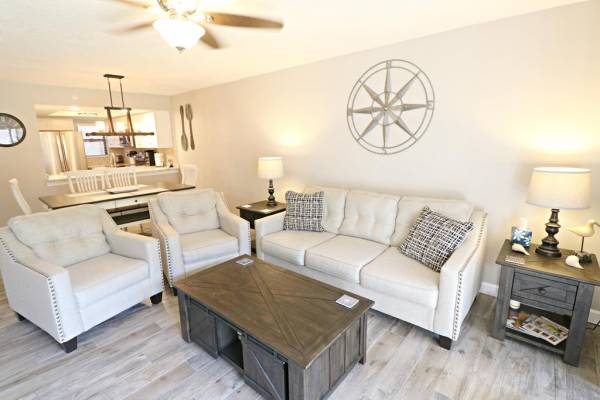 Premium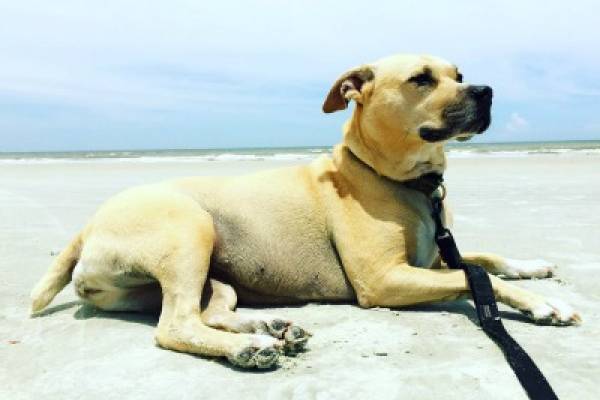 Pet Friendly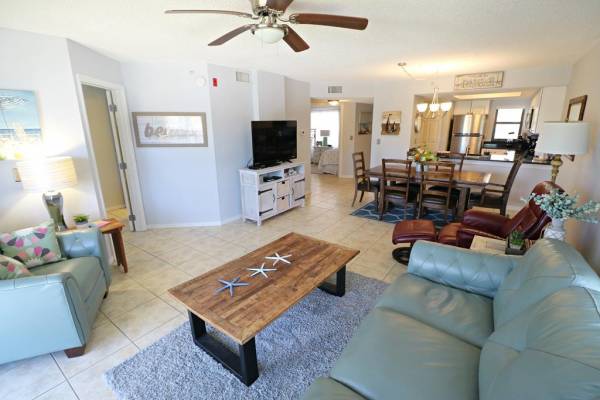 Specials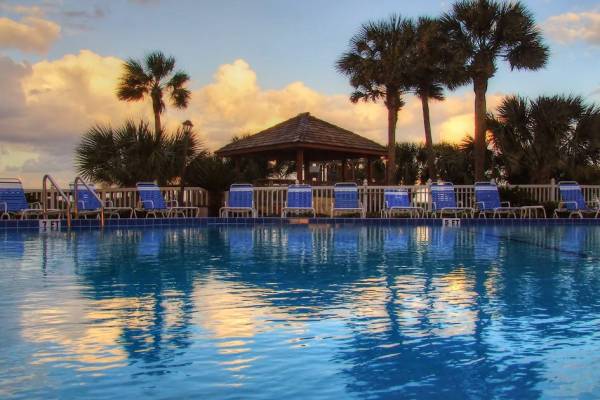 All Rentals
In order to effectively manage St. Augustine vacation rentals, you have to know St. Augustine. Coastal Realty & Property Management has been in the business since 1993, with a unique, hands-on approach that allows immediate service with attention to details. Under the leadership of owner and broker Judy Alligood, St. Augustine native, the Coastal team strives to provide the very best in quality vacation rentals that showcase all that St. Augustine has to offer. Ocean Village Club benefits directly from this relationship having not one, but two full-time Rental Managers. 
Providing on-site assistance to the residents and guests at OVC on a daily basis guarantees the most knowledgeable, efficient staff, ready and willing to ensure a relaxing, stress-free experience. Coastal Realty is in charge of the largest inventory at OVC, with over 140 condos to choose from, which ensures a variety of ocean-view locations and a range of rates to accommodate every budget and lifestyle. 
Ocean Village Club of St Augustine is extremely proud to be recognized as one of the 2014 Florida Communities of Excellence. The Florida Communities of Excellence Awards is the first and only comprehensive, independent recognition program for the tens of thousands of community associations throughout Florida. The program enables the top communities in the state to promote their accomplishments and raise their profiles while documenting their success and enabling others to learn from their examples. 
St Augustine Vacation Rentals at Ocean Village Club
Our vacation rentals are individually owned condominiums and as such, we currently do not offer ADA accessible units.