Stylish Boutiques for a St. Augustine Shopping Fix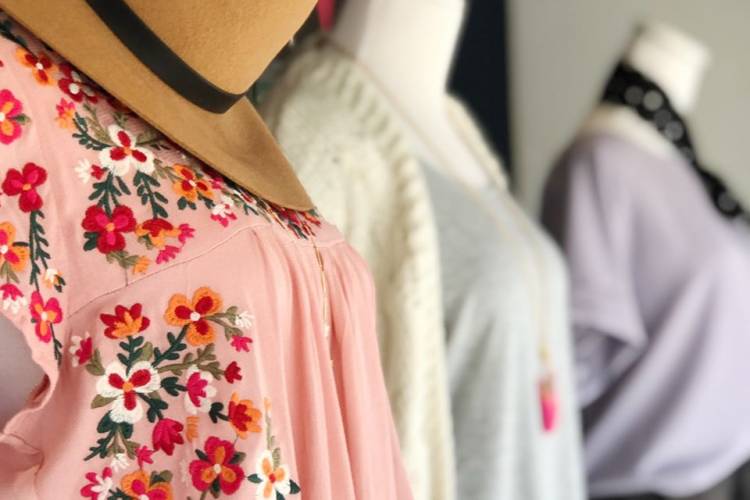 Ahh Vacation....the relaxing, the sightseeing, the eating and drinking, and of course...the shopping! Guests looking for unique shopping in St. Augustine FL are in luck. There are adorable places to grab up that perfect souvenir or new wardrobe staple. Here are a few of our favorites. 
Historic St. Augustine
While you're walking around taking in the history and charm of the historic district, pop into these shops to find something special.
Many of the products in this cute little shop are hand designed by the store owner. Their mission is to "create happiness" with their well designed displays and attention to detail. Clothing, accessories, and gifts.
Address: 63 San Marco Ave.
A bustling little shop with a vintage vibe. A small selection of clothing along with a lot of fun accessories and gifts.
Address: 120 St. George St.
Faith based retail store with a mission to give back to the community. Rustic and boho clothing, accessories, and gifts.
Address: 21 King St.
Anastasia Island
While you stay with us at Ocean Village Club, these shops are located on Anastasia Island nearby. 
Located just a few blocks from Ocean Village Club and offering a personal shopping experience. The latest in clothing, accessories, and gifts.

Address: 1017 A1A Beach Blvd.
This beachside shop is located next to a surf shop and offers swimwear, sun-protective apparel, and coastal gifts.
Address: 1020 Anastasia Blvd.
A long standing fixture of St. Augustine and voted "Best Of." Locals and visitors find on-trend clothing and jewelry options. 
Address: 104 Anastasia Blvd.
Book Your St. Augustine Beach Vacation Rental
Rent a fully equipped beach condo at Ocean Village Club, to be conveniently located to all that St. Augustine and St. Augustine Beach have to offer. Book online or call us direct at 904.471.7513.