Four Best St. Augustine Area Beaches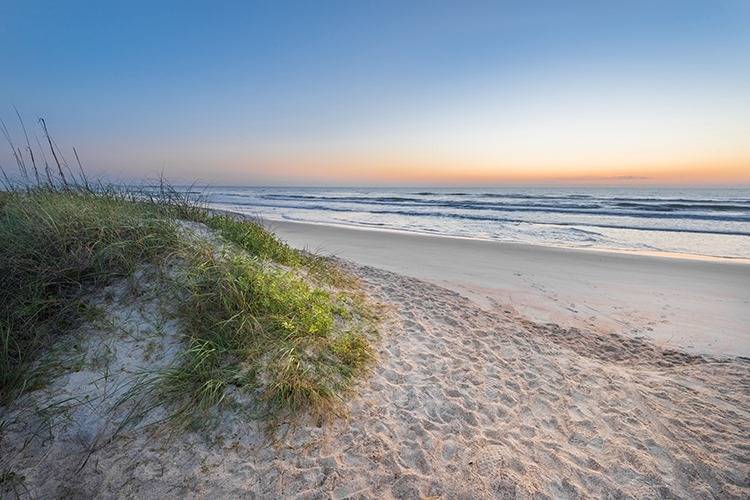 Welcome to St. Augustine and welcome to the beach! While we at Ocean Village Club love to be able to walk right to the beach from our beach condos, why not check out some of the other beautiful shoreline that the St. Augustine area has to offer while you're here! 
Anastasia State Park
Aside from being a great place to bike, hike, and paddle; Anastasia State Park offers a beautiful stretch of Atlantic beach within the park. Excellent facilities including restrooms, gift shop, and snack bar are available as well as plenty of parking. The park is open from 8am-Sundown daily and there is $8 per car entrance fee.
St. Augustine Beach
Step right off of the Ocean Village Club walkover to the white sands of beautiful St. Augustine Beach. The home of our vacation rental property and a favorite of both locals and visitors alike. Stretching from just south of Ocean Village Club up to the fishing pier which also has a park with splash pad, volleyball courts, and pavilion. Driving is allowed on St. Augustine Beach with a pass which can be purchased at a number of entry points along the way. Dogs are also allowed on the beach as long as they remain on a leash. 
Butler Beach
Located on Mary St. just south of Ocean Village Club on A1A is Frank B. Butler County Park. This beach access point has a drive on ramp or offers plenty of parking. Nice facilities including restrooms and picnic pavilions with charcoal grills are available. 
Crescent Beach
A slightly less touristy option, Crescent Beach allows easy access for both drive on and parking with picnic pavilion facilities for use. The crescent-shaped shoreline (hence the name) is a nice, wide span of white sand and blue sea for the whole family to enjoy!
St. Augustine Beach Area Getaways
Enjoy the beach with ease from one of our St Augustine vacation rentals at Ocean Village Club! Book online today or call our team at 904.471.7513!