How to: Choose Your Perfect St. Augustine Vacation Rental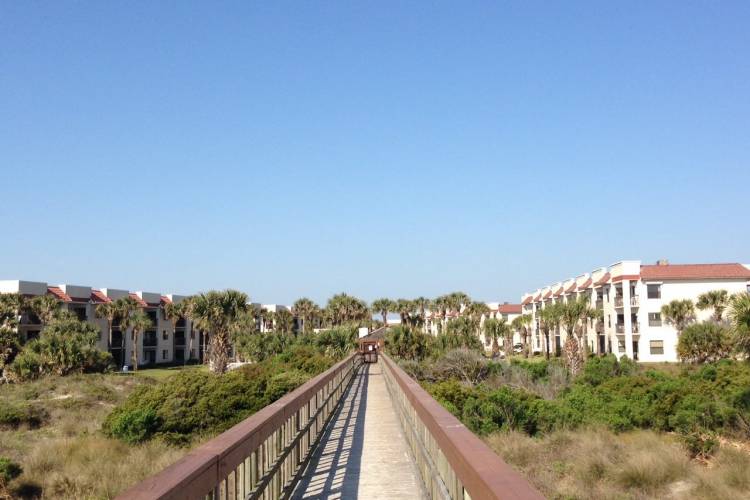 When planning your trip to Ocean Village Club on beautiful St. Augustine Beach, you will discover a number of options that await you.
Sometimes, it can be overwhelming to narrow these options down in order to find the perfect unit for you, your family, or friends.
This guide will help you get a feel for Ocean Village Club condo rentals and property amenities so that when you're ready to book your St. Augustine vacation rental, you know that you have found your ideal vacation spot!
Know Your Rental Budget
Coastal Realty Vacation Rentals ranks all of the condos on our rental program at Ocean Village Club. These rankings are determined by how updated the unit is and the ranking is reflected in the cost of your stay. In addition to the ranking, price is affected by the number of bedrooms and location on the property.
VALUE UNITS: When the budget is tight but a memorable vacation is not off the table, check out our Value units. These condos are basic but well maintained, clean, and leave plenty of room in the budget for other activities and dining out on vacation.
PRIME UNITS: This is what we consider our "standard" condo. A Prime condo is at a mid-range price but with great amenities and a well-equipped condo.
PREMIUM UNITS: When your idea of a vacation means only the best, book a Premium unit at Ocean Village Club. These rental condos have been remodeled with upgraded kitchen and baths, flooring, and newer furnishings and decor. 
Pick Your Location
All of the one-bedroom vacation rental condos at Ocean Village Club are located in the front (entry) of the property. While there is not an ocean view from these units, they are still just a short walk (3-4min) to the private beach access. One bedroom buildings are A, B, C, M, N.
Ocean Village Club Condos boasts 2 pools, one of which is heated and is near the middle of the property. The poolside units near the heated pool are all 2 bedrooms and again, just a short walk to the beach access. Buildings overlooking or near this pool are E, F, G, J, K. Building H is just across the parking lot from either pool.
The other pool is nearest to the beach and the buildings near this pool O, P, Q, and R are also closest to the beautiful Atlantic! P and R will provide a slight ocean view with O and Q being closest to the ocean and providing our ocean view condos.
The Ocean Village Club Property Map is available as another resource to help choose the best location!
Accessibility of Your Rental
Keep in mind that only 5 buildings at Ocean Village Club have elevator access...F,I,L,Q,R. If accessibility is important, please look at units in those buildings or on the first floor.
Ocean Village Club Condominiums is proud to be a Pet Friendly property, but please abide by the strict 1 pet per unit policy and restricted breeds (chow, rottweiler, german shepard, pit bull, doberman).
Pets may only be booked in units marked pet friendly, and are subject to a pet fee as well as required to be registered with the association at check-in.
Book St. Augustine Vacation Rentals
When you've considered all your needs and wants, it's time to book the perfect St. Augustine vacation rental at Ocean Village Club.
Of course, if you still want some help deciding, give us a call at 904.471.7513 to speak with the on-site rental team!
We can't wait to see you at Ocean Village Club Condominiums, St. Augustine, Florida!